The online games industry continue to evolve day and night. The current trends in technology and easy access to the internet have made gaming accessible almost everywhere in the world and in an effortless way. There are so many top online games that are being played, such as fantasy sports and multiplayer games. They have continued to gain popularity due to peoples changing lifestyles.
The most interesting one is the multiplayer one, as one has to play with different people who are in different places. For example, if you are in America, you can play with someone who is Italy. As long as you have internet, then you are good to go. There are various reasons why people will opt to play them. One is because they find it very entertaining, especially when you are playing, and you emerge the winner of that particular game that you are playing. Some will earn through these them.
Online games are essential culture of gaming. The following are the most popular.
Fortnite Battle Royale – one of the most famous Online Games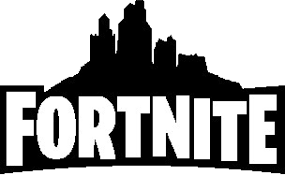 The Fortnite Battle Royale is a free game that was developed by Epic. This game is usually available in different platforms such as Nintendo, Windows, Xbox One, Mac and PS4. Currently, this game is the most played game with five million concurrent players. This is a game of survival where its pit one hundred against one another. Those who are playing can either play alone or form a group of two. This game is most suitable for people who are thirteen and above as it contains some violence. If you are to win this game, you have to be the only person remaining in the field.
Playerunknown's Battlegrounds
PUGB Corporation publishes Playeruknown's Battleground. This game is mostly played by a lot of people today. It can be found in platforms such as androids, iOs. Windows and Xbox. This game involves a lot of players. The person playing is taken to an island that has been deserted by the inhabitants together with other ninety-nine real-time players. The main goal of this game is for the person playing to eliminate the competition with any means that he may use and must remain the only person standing.
Hearthstone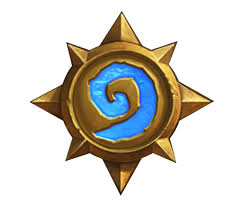 The game Hearthstone is published by blizzard entertainment. It is a free card game. This game requires players to portray character, and abilities that they use to build decks of thirty, which afterward fight each other.
Splatoon 2
This game was created and published by Nintendo, and it is only found in the Nintendo switch. The players playing this game are expected to spread ink in everything visible to spread color in the whole area of the map.
League of Legends
This has been into existence for more than nine years. The game has continued to stand out among the players because of its enjoyment and eye-catching mode scene it creates to them. This game is a multiple battle game, and it has several champions. In this game, the player is allowed to be the head and direct his hero as they compete against other champions. This game has more than eight million concurrent players.
If you have been wondering the best game you can choose to play online, there so many of them; however, the above list named above is the best, and they give you an unforgettable experience.
Chess – the slower paced of online games
If you just read the above list of online games and nothing excited you at all… or maybe you'd never heard of any of them? Perhaps you are better off sticking with good old chess. You can play online against a computer or against fellow players!