Chess is a game that has been around for about 1500 years and will continue to thrive in today's society. With all the changes going on within society on a daily basis it is one that has been around forever and hasn't really changed much over the years. The game of chess originated in northern India in the 6th century AD. The games has slowly and consistently spread throughout popularity in the world to where it is now being ever present in all countries on all continents of the world. This means the best chess players are scattered all around the world which we will go into deeper here.
Magnus Carlsen – one of the best chess players active today

He is arguably one of the best chess players to have ever lived. Magnus is still ever present in the game today. He won his first grandmaster title in 2004 when he was at the ripe young age of 13. In just 6 short years later he became the worlds number one player in the FIDE rankings. In 2013 Carlsen defeated Vishy Anand who was the reigning world champion in ten games in a game of 12. Carlsen went on to defeat Vishy Anand again in 2014 cementing himself as the best player of the time.
Vishy Anand

He has been the undisputed world champion from 2007-2013. Vishy must be on a list of the greatest players in history. Even though he now lives in the shadows of Magnus Carlsen, he has won nearly almost every single title that you can. Vishy Anand has staying power as he is still in the list of the top players in the world. Vishy Anand became India's first ever grandmaster at the age of 18.
Garry Kasparov

Garry Kaparov has been ruling the game since he was 22 and at that time he was by far the youngest World Champion in 1985. In 1978 he was accidentally entered into a professional tournament that he ended up winning. By 1983 he was ranked number 2 in the world. By 1985 he took the world champion title and defended that title 3 times. In 2005 he announced his retirement for the professional circuit.
Bobby Fischer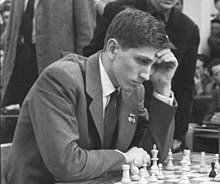 Bobby Fischer began his career at the age of 14. He became the youngest grandmaster at the age of 15 and the youngest candidate for world champion. Over his career he won 8 US championships and won 20 consecutive matches in 1970. He also put an end of the Soviet domination in the circuit in 1972. This match was the height of the cold war and got a lot of media attention. This brought his reputation to a whole new level.